Remember live music Shows?
Ahhh, 2019! We're ready to get back out there and see some shows, and this summer – now through Labor Day – when you support the return of live music and concerts, beers are on Elysian! Details linked below – save your receipts from the concert tix and from six-packs of Contact Haze and Space Dust.
Cheers to live music!
Image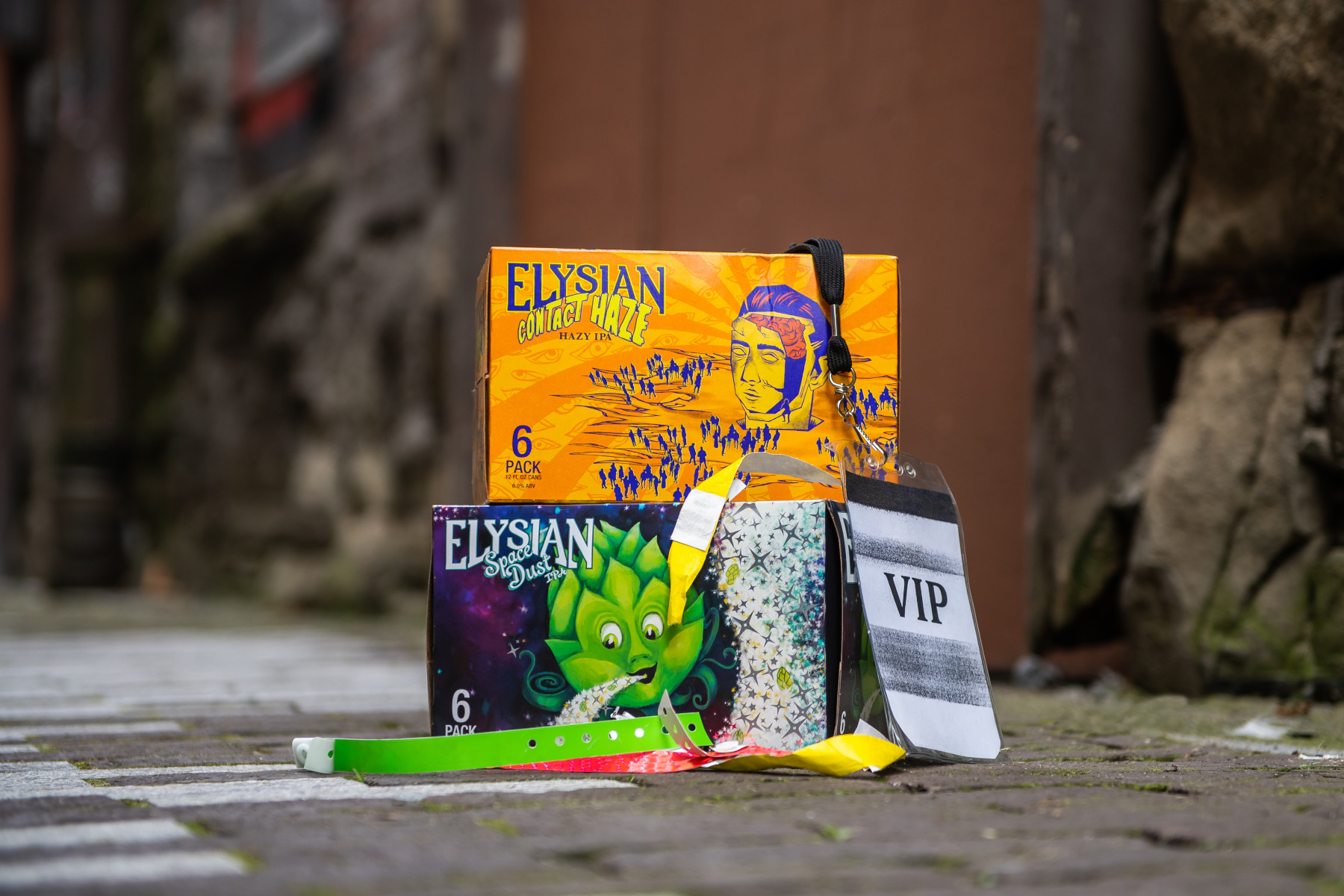 Receive up to $10.99 back via rebate when you purchase a ticket for a live music event and purchase a 6-pack of Space Dust or Contact Haze. Rebate will be equivalent to the purchase price of the beer, excluding sales tax, up to $10.99.
Offer valid to AK, AZ, CA, CO, DE, DC, FL, GA, ID, IL, IA, KS, MD, MI, MS, MT, NE, NV, NH, NM, NY, ND, OH, OK, OR, SC, SD, TN, VT, VA, WA, WI, and WY residents 21+. Offer ends 9/6/2021. Requests must be received by 9/20/2021. To participate, visit elysianbrewing.com/cheerstolivemusic to: (1) complete and submit the online form, and (2) upload a photo or screenshot of your concert ticket purchase receipt and the UPC and receipt of your qualified purchase dated between 6/23/21 and 9/6/2021. Message and data rates may apply. Limit one (1) rebate per person. Void where prohibited. Card/Virtual Account is issued by MetaBank®, Member FDIC. No cash access or recurring payments. Valid for up to 6 months; unused funds will forfeit after the valid thru date. Terms and conditions apply.
Please drink responsibly and socialize safely by being aware of and compliant with your local COVID-19 guidelines.