Dust Fest 2023 has concluded.
Be on the lookout for Dust Fest 2024 updates!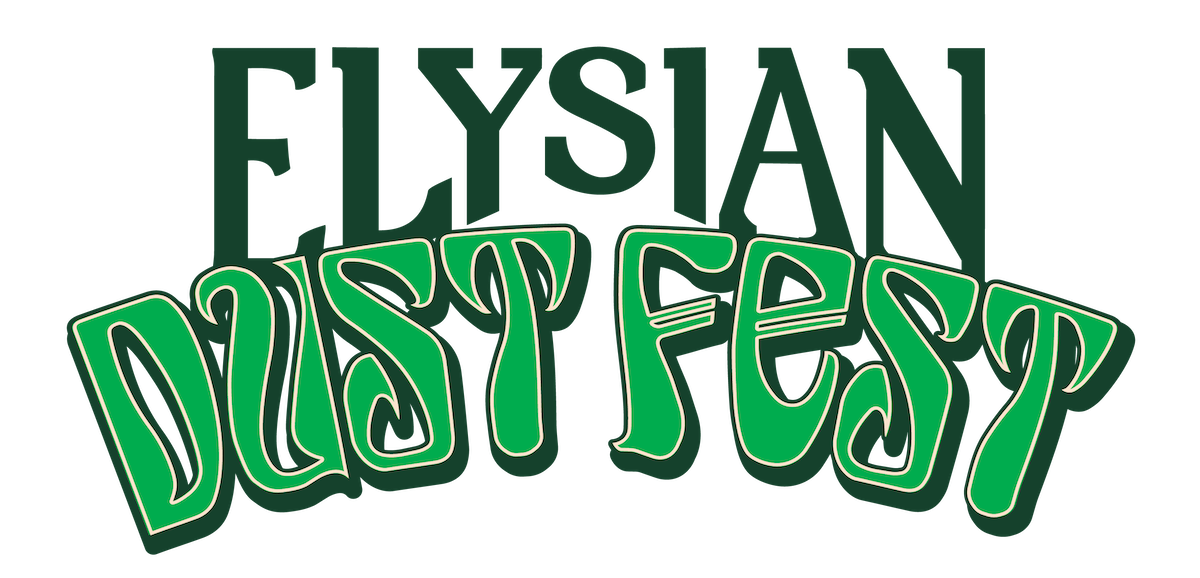 Archived Navigation:
Frequently Asked Questions
Dust Fest 2023 Archive Updated as of July 17th, 2023.
---
When and where is Dust Fest?
July 15th, 2023 from 4pm to 10pm in front of the Elysian Brewing Taproom in Georgetown; located at 5410 Airport Way S, Seattle, WA 98108.
Where is the entrance?
There will be two entry points along Airport Way S. - S. Lucile St. and Corson Ave S.
How do I purchase tickets?
You can plan ahead and secure your tickets online in advance, OR you can chance it and we'll have a few tickets for purchase at the door.
How much are tickets?
Advance General Admission: $35 + fees
Day of Show Designated Driver: $5 + fees 
Day of Show General Admission: $40 + fees 
Will you be accepting cash and cards at Dust Fest?
CARDS ONLY - We are only accepting cards for both Day of Show General Admission and additional beer tickets. 
Are there VIP tickets?
Nah. All are equal in our books. 
What do I get with my General Admission ticket?
Physically, a souvenir beer cup, (5) drink tickets and admission to the concert. Emotionally and spiritually, a feeling of utter satisfaction and attainment. 
What do I get with my Designated Driver ticket?
Admission only - But you're in luck, we'll have free Non-Alc Odd Water Sparking Hop Water available throughout the event that you can enjoy. Just remember, designated drivers can't partake in the hoppy libations. Don't make us kick you out.
What sizes of beers do my beer tickets get me? 
1 beer ticket = 4oz sample pour, 3 beer tickets = 12oz full pour. 
Can I purchase additional beer tickets?
Yes! There will be a booth where you can purchase additional beer tickets. You can also purchase full pints inside the Elysian Taproom during Dust Fest. Additional beer tickets are $2 each. 
I can't attend anymore. Can I get a ticket refund?
Oh, bummer! Unfortunately, we can't offer ticket refunds. But hey, why not spread the Dust Fest love and find a friend or family member who would be thrilled to take your ticket off your hands? You can send them the ticket QR code.
Is it safe to purchase resold tickets?
We don't recommend buying tickets from anyone you don't know. There are a lot of scammers out there. We won't be able to issue you a refund if you've been duped. We highly encourage purchasing tickets only through official channels like this website or in person at the festival entrance. 
Are there any street closures?
Wouldn't be a block party without it – We're taking over Airport Way from S. Lucile St. to Corson Ave S. from 8am to 12am on Saturday July 15th. Normal operations will return Sunday July 15th at Midnight. 
What happens if it rains?
Rain, rain, go away... but if it insists on joining the party, we won't let a few drops dampen our spirits! Dust Fest is a rain-or-shine event, so grab your raincoat and join in an anti-rain dance together. 
Is Dust Fest open to all ages?
Sorry kiddos, Dust Fest is a 21+ only event.
Can I bring my own food to Dust Fest?
We love your enthusiasm, but we're bringing in some delicious food trucks that you will be able to purchase mouth-watering delights from. 
Are there non-alcoholic options available at Dust Fest?
Absolutely! We've got the Odd Watering Hole, where you can quench your thirst with Elysian's refreshing Odd Water Sparkling Hop Water. There will be additional non-alcoholic options available for purchase at the food trucks. 
Will there be parking available at the event? 
We'll be honest, finding parking in Georgetown can sometimes feel like a game of hopscotch. We recommend carpooling with friends, using ride-share services, or embracing the adventure of public transportation. 
Can I bring my furry friend to Dust Fest?
As much as we love furry creatures, Dust Fest is not a pet-friendly event. However, if you require a service animal, we're here to welcome them with open paws.
Is it 'standing room only' near the stage?
Yes, we're a general admission/standing room only event. BUT should you require accommodations or additional care, please email us at elysianbeer@gmail.com. 
Can I reenter Dust Fest if I leave?
Sure! You'll receive a Dust Fest wristband which will allow you to reenter. You'll just need to go through security again. (Check out our Georgetown business neighbors. They're rad.)
Will there be souvenirs?
Besides the hazy memories that will last a lifetime, we've got you covered. Swing by our merch station and garage sale and grab yourself some exclusive festival swag to commemorate the event. And don't forget to strike a pose at our numerous photo opportunities to capture the magic and share it with the world. (I mean, if you don't post on Instagram, did you even attend?!)
What Can I NOT bring to Dust Fest?
Outside food or alcohol
Weapons or projectiles
Aerosol cans
Audio/video recording devices (unless you have media credentials)
Camera with detachable lens (unless you have media credentials) 
Drugs or drug paraphernalia (including cannabis) 
Tobacco products or refillable juice or liquid vapes
Fireworks
Personal shade structures or tents
Coolers or chairs
Balloons, banners, beach balls, hula hoops, laser pointers
Non-service animals 
Bullhorns/noise makers
Bikes, carts, skateboard, scooters, wagons